About Joe Debiak
There's No Substitute For Experience
Joe's 20 years of professional experience will ensure that your wedding reception celebration is energetic, fun, timely, and most importantly, worry-free. As master of ceremonies, Joe incorporates all the special ingredients you want (and leave out all the things you don't) into a timely and worry-free celebration.
20+ years of DJ/emceeing with over 1000 wedding receptions
Perfectly emceed receptions with all the special touches
Referred by 100's of brides, banquet managers, and photographers
Ability to smoothly transition and incorporate events, songs, and activities into a cohesive, interactive, memorable, and worry-free celebration.
Music selection (anyone can have a million song library… but knowing what to play when is key… and what NOT to play too!)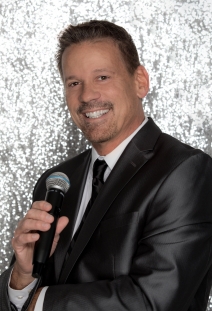 Testimonials
Kristy Steckbauer recommends Wiser Productions, Inc.
September 16 at 12:46 PM · This past weekend I officiated a wedding that Joe Debiak was the dj for, so we worked together for the sound during the ceremony. He was professional and did a great job making sure I knew everything needed about the equipment (which had superb sound and I did not have to struggle in the least to be heard).
Polina Henning recommends Wiser Productions, Inc.
September 15 at 4:55 PM · We are so happy we had Joe at our wedding! He was the most professional and smoothest DJ you could imagine. He had three back to back locations between the ceremony space, cocktail hour, and reception. He made everything sound amazing, played all the music we requested, kept the dance floor full from 7:00 until 11:00pm. No joke, FULL floor of happy dancing people for that long is so impressive! He did great communicating with me every step of the way, has a very straight forward contract, plus very punctual and friendly! Our guests couldn't stop raving about how incredible our DJ was! You need to use Joe for your next event if you want a smooth operation with lots of dancing fools all night long!