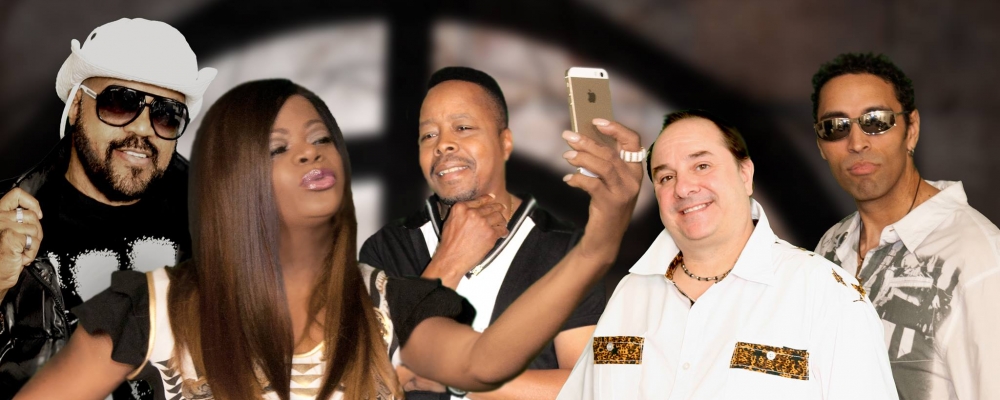 About BBI
BBI presents to you their unique brand of entertainment with 20 years of experience in the music industry. BBI has added new songs, old songs from a new view and a new look. BBI has transcended the test of time and become an entertainment phenomenon. Energizing audiences around the globe with their universal crowd appeal. BBI is unparalleled by any other regional band.BBI possess an ebullient live spirit that cuts across ages, races and backgrounds. It's not just the accolades of great songs, an unforgettable stage show and being well dressed that have elevated BBI to superior status.  BBI connects with their audience in the most fundamental way: inspiring people to have a good time!​
Song List
Adele
Al Green
Aretha Franklin
Beatles
Bell Biv Devoe
Beyonce
Black Eyed Peas
Bobby Brown
Bob Marley
Bob Seger
Bruno Mars
Cameo
Cee Lo Green
Chainsmokers
Commodores
Daft Punk
David Guetta
Donna Summer
Doobie Brothers
Drake
Earth, Wind, & Fire
Elvis Presley
Fifth Harmony
Flo Rida
Fugees
Gladys Knight
Gloria Gaynor
Gwen Stefani
Iggy Azalea
Jackson 5
James Brown
Janet Jackson
Jay-Z
Joe Cocker
Johnny Kemp
Justin Bieber
Justin Timberlake
KC & The Sunshine Band
Kool & The Gang
Kiss
Lady Gaga
Lauryn Hill
Lenny Kravitz
Lmfao
Lionel Richie
Lynyrd Skynyrd
Madonna
Mark Ronson
Maroon 5
Mary J. Blige
Marvin Gaye
Micheal Jackson
Missy Elliott
Montell Jordan
Nicki Minaj
Rihanna
Outcast
Pink
Pitbull
Pharrell
Prince
Rick James
Robin Thick
Salt-N-Pepa
Santana
Sly & The Family Stone
Stevie Wonder
Temptations
T.I.
Tina Turner
TLC
Train
Van Morrison
Weekend
Whitney Houston
Usher
and more….