About Monte Janssen
"With Monte All You Have to Think About is How Much Fun You're Going to Have!"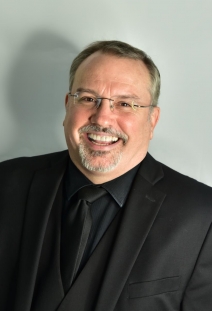 Testimonials
Monte, I wanted to thank you for the wonderful job you did at the Sieloff wedding in August 2020! Thank you. I have been recommending you to others.
Pam
You made our guests feel comfortable, kept things moving and everyone dancing. Thank you for making our day one we will always remember.
Sara & Milo F.
You did a great job. Loved your energy and enthusiasm! Heather said "It turned out to be the wedding of her dreams." Thank You Monte.
Heather's Mom Janie
You are undoubtedly the best DJ I've ever come across. You're personable, fun, approachable and professional. ...continued success in all you do.
David & Stef
Just wanted to say thanks again for the fantastic job you did... You made it so easy for us, and kept good music playing all night! You were great.
Mike & Stacy N.
Thank you for being our DJ! The wedding was so much smoother because of you! You relieved a ton of stress from us.
Josh & Lindsey
We wanted to thank you for making our wedding such a blast! You were absolutely fantastic! Everyone told us how much they loved you... you are really the best.
Sarah & Nick H.
Thanks so much for being our DJ... you go above and beyond to make sure we had a great time! Thanks again.
Nicole & Paul
The wedding/reception went exactly as planned because of your performance! You worked cooperatively with the photographer/& staff, providing a very professional, well-organized evening. Thank you again - we brag about you often!
Paula G. Mother of Bride
Thank you so much for making our day spectacular! You are the best DJ. You kept the party going and made sure we stayed on schedule. You accomplished the goal of getting everyone on the dance floor too! I will recommend you to anyone I know doing a party or wedding and if I see you on the sidewalk I will probably give you a hug lol! Hope all is well Take care and have a wonderful holiday!
Corey and Megan W.
Monte, Just wanted to thank you for a most enjoyable party as our DJ. Your personality is contagious and made the event a success. Would recommend you to anyone who is thinking of hiring a DJ. Wiser productions is easy to work with and very professional. Thanks again.
Robert and Deb
We have attended 2 other weddings this summer; neither compared to how creative & fun you can be! Your enthusiasm kept everyone's interest throughout the evening.
Jon & Emily
Shelby Strock recommends Wiser Productions, Inc.
July 8 · We went through Wiser for a DJ and the photo booth for our wedding. We used Monte the DJ and he was so wonderful. He went above and beyond to meet our expectations and to accommodate for each of our/ guests requests.