About Jon Janssen
Great Music! Great Fun!
You've planned your wedding for a long time (Maybe years??). Your wish is for a beautiful ceremony, a day that's hassle-free and a wedding reception that is FUN and one that you and your guests will talk about for years!
Great wedding receptions require careful planning and thorough attention to every detail. So while you're celebrating your great day, Jon will make sure every activity of your wedding reception is hosted exactly as you have requested. Simply go to the Reception Planner on our website and print a blank copy to use as a worksheet. 30 days prior to your reception, fill it in online, email to Jon and every aspect of your reception will happen exactly as YOU have asked.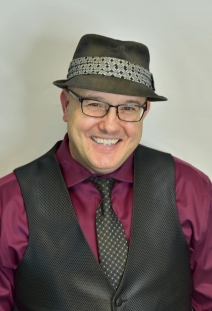 JON HAS A MUSIC LIBRARY OF OVER 13,000 SONGS. IF HE DOESN'T HAVE IT, HE'LL GET IT FOR YOU!
GREAT EQUIPMENT TOO!
Yamaha speakers
Crown power amps
2 Dell laptops full of music
Chauvet sound activated lighting system
Wireless microphone available for your use for toasts and announcements
Always a back-up system
Testimonials
Hi Jon,
Brian & I just wanted to drop a line to let you know that we LOVED your performance at our wedding. Your music selection was perfect. The next day all our guests commented on how "great you were", your interactions, basically the whole thing. Thank you so much, we had such a great time. I danced more than I usually ever do!!
Heather
Hi Jon,
We wanted to reach out to thank you again for making our day special. We were really happy with your perfomance at our wedding. You did everything we asked of you by keeping the party and dance floor packed with people. We had so much fun and a big part of that was the music and entertainment you provided. We will be sure to recommend you. Thank you again for helping make our day great!
Mike and Michelle
Jon Jansen was our DJ and he was AWESOME!!
"Jon Jansen was our DJ and he was AWESOME!! Definitely worth looking him up.. HE did a great Job keeping the party moving along on time and keeping everyone on the dance floor. He has a really good eye and ear for what the crowd is wanting to hear and goes off body language and movement on the dance floor. he helped me out when I couldn't decide on Processional or Recessional Music that worked GREAT.. He made things much easier and less stressful for this Bride... :) I also had a Photo booth that was Great as well, Kenn LIvingston -Venture Photo Booths did a GREAT job as well, I didn't think it was going to be as big of a hit as it turned out to be.... What a blast and some Fun, Funny pictures to go with my big day. Very Happy with everything.
Kristy
Hi Jon,
Great DJ! We used Wiser Productions for our wedding and I can't recommend Jon Janssen strongly enough. He was fun, upbeat, and really kept the party going. He was great at communicating throughout the entire process leading up to the event and really worked to make our reception special. My wife and I were very happy with the whole process. Someone in another review on Google said Jon was a "great combination of laid back and hype-man" and I think that sums him perfectly. Thanks again Jon!
Nathan
Jon Janssen Was Phenomenal - 10/19/2019
My husband and I just had Jon Janssen as our DJ on the 19th. We just wanted to let you know that he was phenomenal! He was so nice, organized, and really kept our whole day together. He met with us prior to the day to assure everything was good to go and he was so helpful. Seriously, we are so happy we had him as our DJ! We will definitely recommend both Jon and Wiser Productions to our friends and family. Sincerely, Josh and Kate Allington
Could not have asked for a better night or a better DJ
Jon Janssen was our wedding DJ and he was absolutely amazing! Everybody keeps telling us this was the best wedding they've been to :) Jon made everything flow seamlessly, he was so easy-going and just easy to work with. Our dance floor was packed the whole night! He also handled lots of small details that we as the bride and groom weren't even thinking about. For instance, our venue skipped over our grandparent's table when releasing tables to eat.. Jon caught it and let us know so we could go release them ourselves. We didn't want our grandparents having to wait until last :P lots of small things like that, he was on top of it. He really was the one making everything happen how we wanted it to, and keeping things on schedule. We didn't have to worry about a thing, and everything went amazingly. Could not have asked for a better night or a better DJ, thanks Jon!
Allie W.
Just wanted to reach out and let you know that Jon was AMAZING on our wedding day. One of our top vendors for sure! His communication with us was above and beyond! He was awesome with the guests and with us, keeping us on track with events while not being too pushy. All of our requested songs were played and completely accurate. We are so happy we had him there on our special day. We are forever grateful!
Jenn & Josh 10/17/22