About Jim Platt
Service And Fun!
With the experience of over 300 wedding receptions and parties, Jim Platt brings a wealth of experience to your special event.
And while Jim's work doing stand-up comedy provides him with an excellent background, you can be certain Jim Platt will deliver and evening of great music that is fun, and tasteful.
Fun and animated or reserved and classy, you make the call!
17 years of experience as a "party" disc jockey
Fun and tasteful hosting, tailored to your event
Thousands of your favorite songs. Tell Jim what music you want!
Event planner to ensure that everything runs smoothly
Personal consultation prior to your party
Professional and courteous cooperation with catering managers, photographers, etc.
Lots of fun activities to choose from!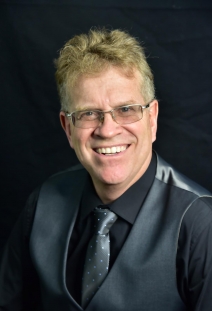 Testimonials
Ashley Renee reviewed Wiser Productions, Inc. — 5 star
Jim Platt was the DJ for our wedding on 5/12/18 in Zeeland, Mi. He was an absolute blast to work with! He was 100% on top of communicating with us before the wedding and did an amazing job during the wedding. We booked him because he DJ'd a friends wedding the September before and we were blown away! We highly recommend Jim for a DJ, he will not disappoint!!!
I wanted to email you directly to give a raving review for two of your employees with Wiser productions for our wedding; our DJ Jim Platt and our Photobooth Kenn Livingston (Venture Photo Booth). Both of them were absolutely amazing! They went above and beyond the call of duty for a wedding and we are both so happy we went with them. They helped make our night unforgettable and I just wanted to let you know how happy we were that they were there. Our guests were talking about them and how they were both great. I just wanted to email you directly and let me know how great of an experience it was working with Wiser Productions. Thanks for everything!
Shayla L.
Best DJ Around!
Jim Platt DJ'd our daughter's wedding this past weekend. Best DJ I have ever seen at a wedding. Was fully involved in what was going on. Kept the crowd involved. And the dance floor was full for 5 hours. Totally understood how to keep things going and the people having a great time. Would 100% recommend Jim for anyone else's wedding or event.
Tim K.
Hi Jim, You were the DJ for my wedding a little over 12 years ago now. Recently my niece got engaged and this morning she texted me to see if I remembered who did the music for our reception because she remembered how fun it was. She was in middle school when my husband and I got married. She remembered things that we had even forgotten (inflatable guitars specifically). I just wanted to reach out and let you know that after more than a decade, guests at our wedding are still taking about you.
Amy S.