About Mark Keady
If your number one goal is for your guests to have a memorable and epic night at your wedding, this is your guy.
Marks' client's always say the same five things:
Our best friend by our wedding day
 A key partner in our planning
Packs the dance floor the whole night
Absolute Professional
Incredible Emcee
With a twenty five year professional broadcast background in TV and radio, Mark's skillset lies with putting everyone at ease from the first moment of planning to the final dance of the night.  He is one of the most in-depth planning DJ's on our roster. He has a terrific personality and presence matched with an ability to keep the spotlight off himself and on the bride and groom and their guests. Mark's experience always has him asking you questions you never thought about but will certainly need to.   His obsession with the flawless execution of your special day, will put you at ease knowing "it's handled."  Plus the guy just brings it behind the booth.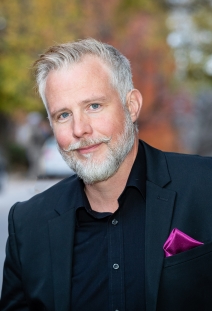 Testimonials
Mark was recommended to us by our wedding planner and we are SO thankful we chose him for our wedding! Our entire experience from start to finish was amazing, fun, and professional! Over the last year of wedding planning, Mark was in constant contact with us and made sure that all of our needs were met! He wasn't there to just create a "playlist" for our wedding and call it a day, he made sure funny anecdotes and personal details were included to make the entire experience memorable for us and our family and friends who attended. Our guests still rave about how amazing DJ Mark was- from being impressed with the sound quality/clarity of our ceremony to enjoying the "fun-for-all-ages" playlist at the reception! Don't hesitate to choose Mark for your wedding dj!
Kennedy Knect
DJ Mark added an epic dimension in the form of joyous sound flow to Jacob and my wedding reception. We are overjoyed to recommend Mark to any and all of our present and future family, friends and acquaintances.
Atlanta Mason
Mark was nothing short of a godsend! We booked him on very short notice after an exhaustive search for a DJ. He was exactly what we were looking for, striking the perfect balance between not stealing the limelight with gimmicky hijinks, yet not being a wallflower behind the DJ stand. He was a consummate professional in all phases of planning. In our virtual prep meeting with him he made sure all the details were taken care of and brought up things I had never thought of, such as making sure we'd be able to make it outdoors for sunset photos. The dance floor was always packed and our guests had a great time! I have nothing but glowing things to say about Mark and highly recommend him!
Keith H.