About Andy Carlson
Wedding Reception Specialist
15 years experience as a "party" disc jockey
Great music at an affordable price
Event planners to ensure everything runs smoothly
Personal consultation prior to your event
Manages all of the details so you can enjoy the evening
20,000 song library – all your favorites.
Expert coordination with caterers, photographers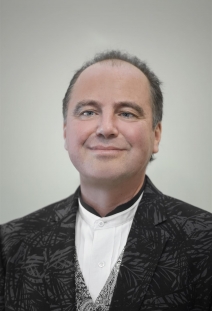 Testimonials
Hi Andy,
Lydia's mom here. I just wanted to thank you again for such a wonderful night at Heritage Glen Golf Course. Your music selection was awesome and you handled the night perfectly!!! We had a small family brunch on Saturday morning and we heard many comments about what a great DJ we had. Thank you - Thank you - Thank you for making Kevin and Lydia's night so perfect!!! I will be sure to recommend you to others!!! Have a Great Day, Andy!
Sue
Dear Andy,
Thank you again for making our wedding day absolutely perfect with fantastic music! Cam and I wanted to write a review for you to help show our appreciation but thought we'd ask you first where online you'd prefer us to write it on? Let us know and we'll be sure to write you a glowing review! Thanks again!
Sara and Cam
Dear Andy,
My husband and I got married at the Blue Dress Barn on 9-3-16 and had Andy from Wiser Productions DJ. Andy was incredibly easy to work with. He went above and beyond for us in several ways: playing custom music from my grandfather and uncle during dinner, playing a mashup we created for the bridal party walking into the reception (with a script of a fun Blue's Brothers-esq intro he read) as well as MC'ing and announcing all the special moments throughout the night. He played a ton of music off the playlist we gave him and nothing off our "do not play" list. He made things go very smoothly. We had no complaints about the music, and the dance floor was lively the whole night! We were very impressed with the quality and couldn't have asked for a better experience. We would definitely recommend Andy to DJ any of our friends' weddings.
Jenni Clark Miller recommends Wiser Productions, Inc.
September 1 at 12:55 PM · Andy Carlson did an excellent job at my sons wedding last night! Played to the crowd and super friendly! Highly recommended!
Danielle Wright reviewed Wiser Productions, Inc. — 5 stars
May 4, 2018 · Wiser Productions was very easy to work with and pricing is very reasonable. Andy Carlson was our DJ and he did a wonderful job, keeping everyone entertained, helping us stay on schedule, and he seemed to thoroughly enjoy what he does!
Great job, Andy!
September 28, 2020 My wife and I hired Andy Carlson as the DJ for our wedding ceremony and reception. I worked with Mr. Wiser, and he was great throughout the planning process, explaining the different DJs he had available. When I began my contact with Andy, he was responsive and enthusiastic, helping me think through the type of music I wanted for the ceremony and making sure everything was all set for the big day by working with the venue as well as the videographer. When the wedding day came, Andy was all set up and ready to go and moved seamlessly from the ceremony to the reception. He was great throughout the reception and dealt quickly and efficiently with any changes in the schedule. He was also constantly checking with us to make sure the music was sounding good and would make any kind of announcement suggested either by us or by the parents. He played great music all night and talked to the guests and made announcements at the perfect frequency. We couldn't ask for a better experience.
Alyse L
We hired Andy Carlson for DJ services at a surprise 40th birthday party for my wife and couldn't be happier. The team at Wiser Productions were exceptional right from the beginning. We pulled together this party in less than 6 weeks and they were on top of it. I was promptly contacted by Andy as stated in the contract and wow did he make it fun! Andy was so helpful in leading the party and really flexible with our crowd which ranged in age from 2 years old to 80+ years old. Andy was so accommodating in finding just the right music, kept the party lively and was even willing to stay longer since we were all having such a great time. If you are lucky enough to book Andy Carlson, you are certain to have a great time at your next event!
Nate H.