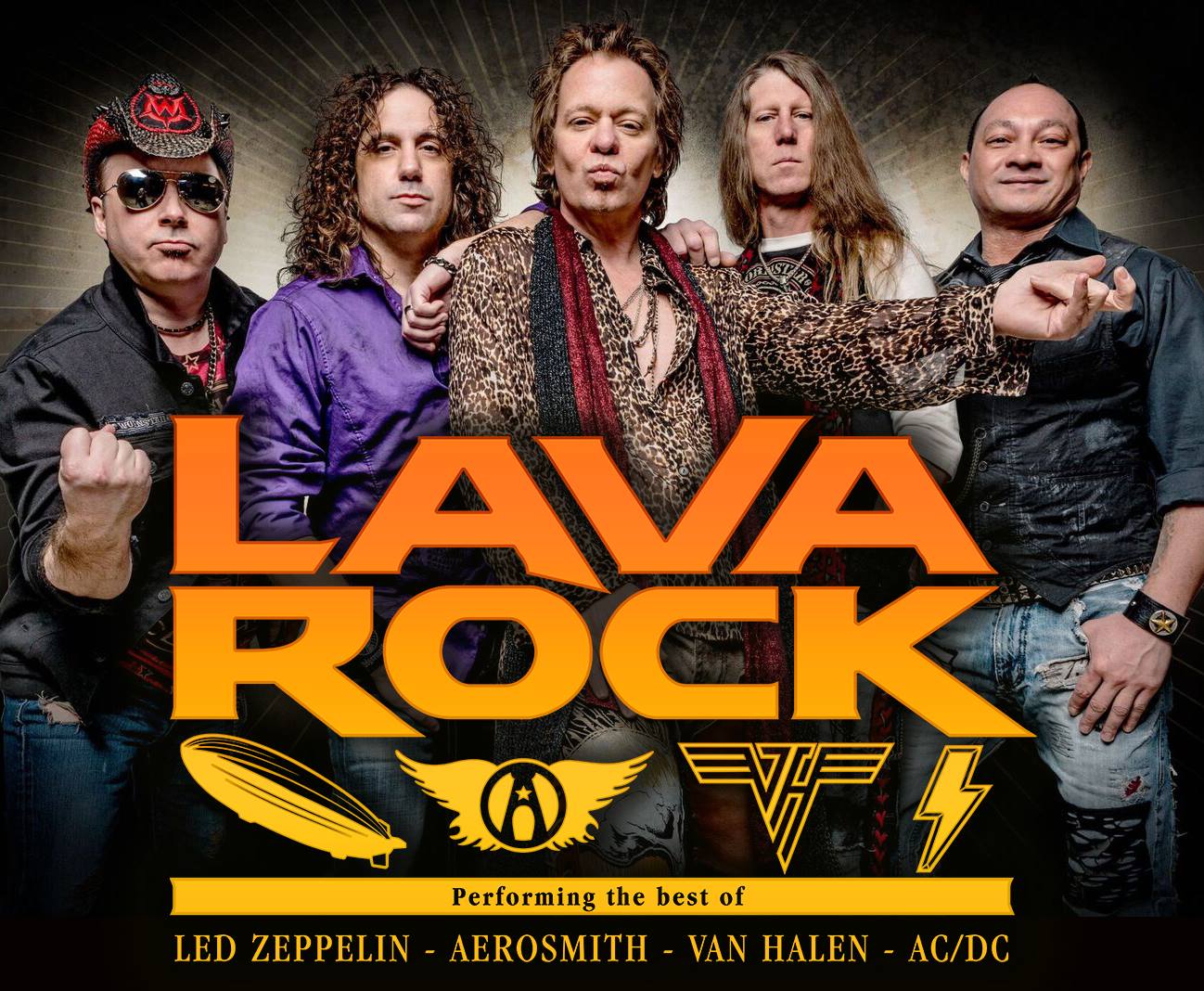 About LAVA Rock
Four Rock Legends, One Rockin' Band!
Imagine four legendary rock bands playing your local festival! LAVA Rock is the multi-tribute band that brings the excitement of the original live shows of the four greatest hard rock legends of all time. LAVA spells:
(L)ED ZEPPELIN
(A)EROSMITH
(V)AN HALEN
(A)C/DC
The monsters of classic rock!
From the high flying antics of Steven Tyler & David Lee Roth, to the guitar fireworks of Jimmy Page and Eddie Van Halen, to the unmistakable thunder of Brian Johnson's vocals and John Bonham's drums, LAVA Rock conjures the sights, sounds and energy of these four legendary bands in the prime of their careers!
If you never had a chance to see any one of these four bands live, then experiencing LAVA Rock is a must! The clothes, the look, the moves, the bagpipes! Others may play it, but LAVA Rock lives it. The hottest classic rock show in Chicagoland, playing music from your past that still has a future.
Don't just rock- LAVA Rock!